Online marketing is gradually overtaking print media because most target groups are increasingly focusing their attention on the Internet. That's why it's a fair question to ask – why print at all?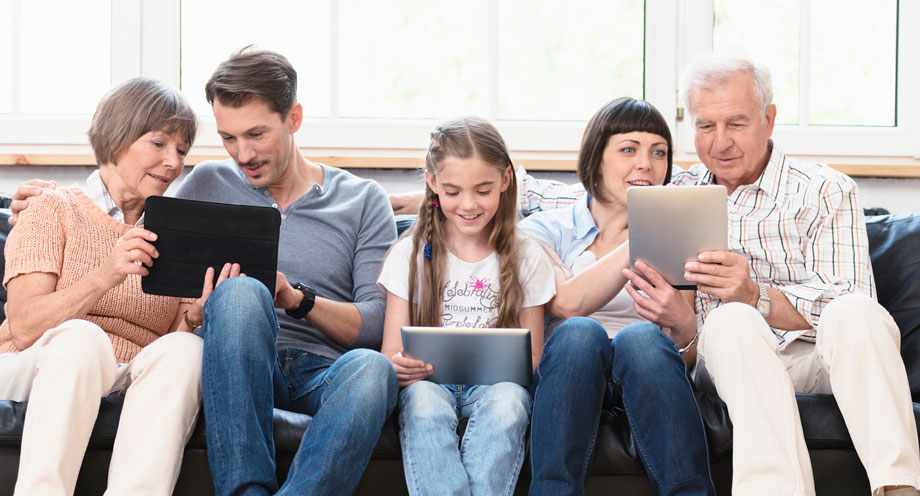 Two factors are important to the success of print advertising: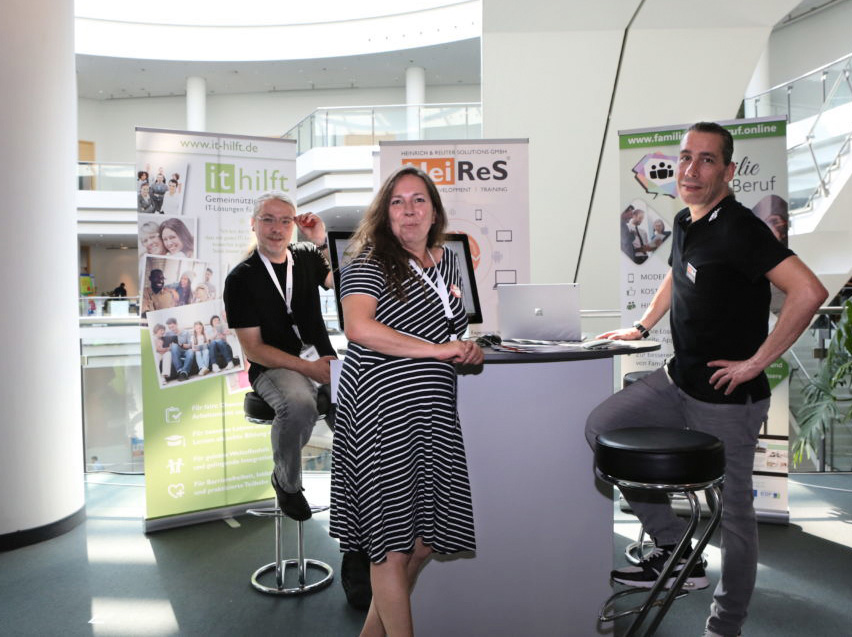 Target groups dependent – Also reach older target group who are on the Internet but perhaps less on social platforms. Also e.g. offices and authorities are better reached by paper or direct contact than via online marketing.
Positionieren im Umfeld – Flyers etc. also have the advantage that they can be placed very precisely to pick up people where they are dealing with the exact problem for which we offer a solution.
Target group and positioning must therefore be well thought out and considered.
Combine across channels
It is important to arouse interest and offer further information, e.g. via a QR code. Digital advertising then serves to deepen customer interest.
An example
Our "Family and Career" project is an information platform that we have developed as an app, software and website. This digital solution supports people in better balancing work and family life.
Project website: familie-und-beruf.online
In addition to design, conception, content and development of the solution, we also had to come up with a marketing concept. This includes extensive advertising measures on the web but also an area in print.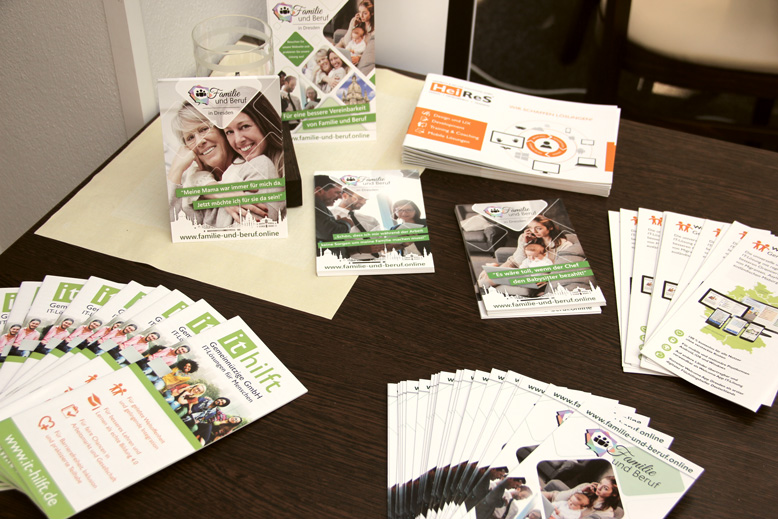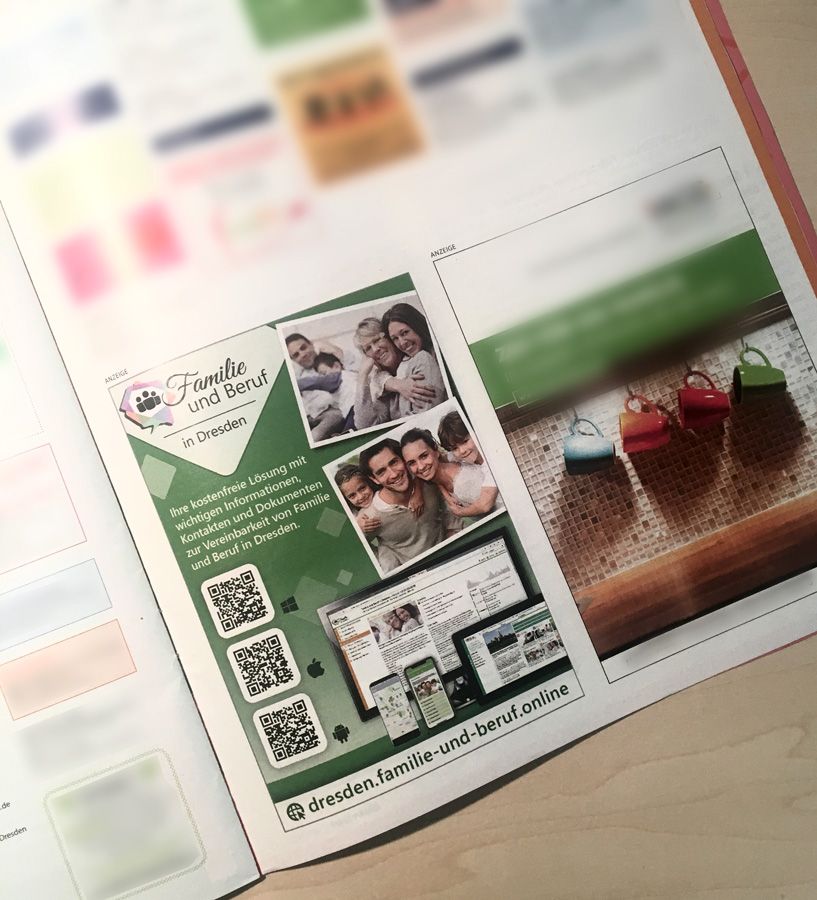 We design for you:
Brochures
Flyer
Business cards
Roll-Ups
Posters
Advertisements
U.v.m.
You want a complete package with conception, design and finally finished print product?