Concept, UI design and development of an Android app for tablets with a modern flat look and future-proof development in veterinary medicine.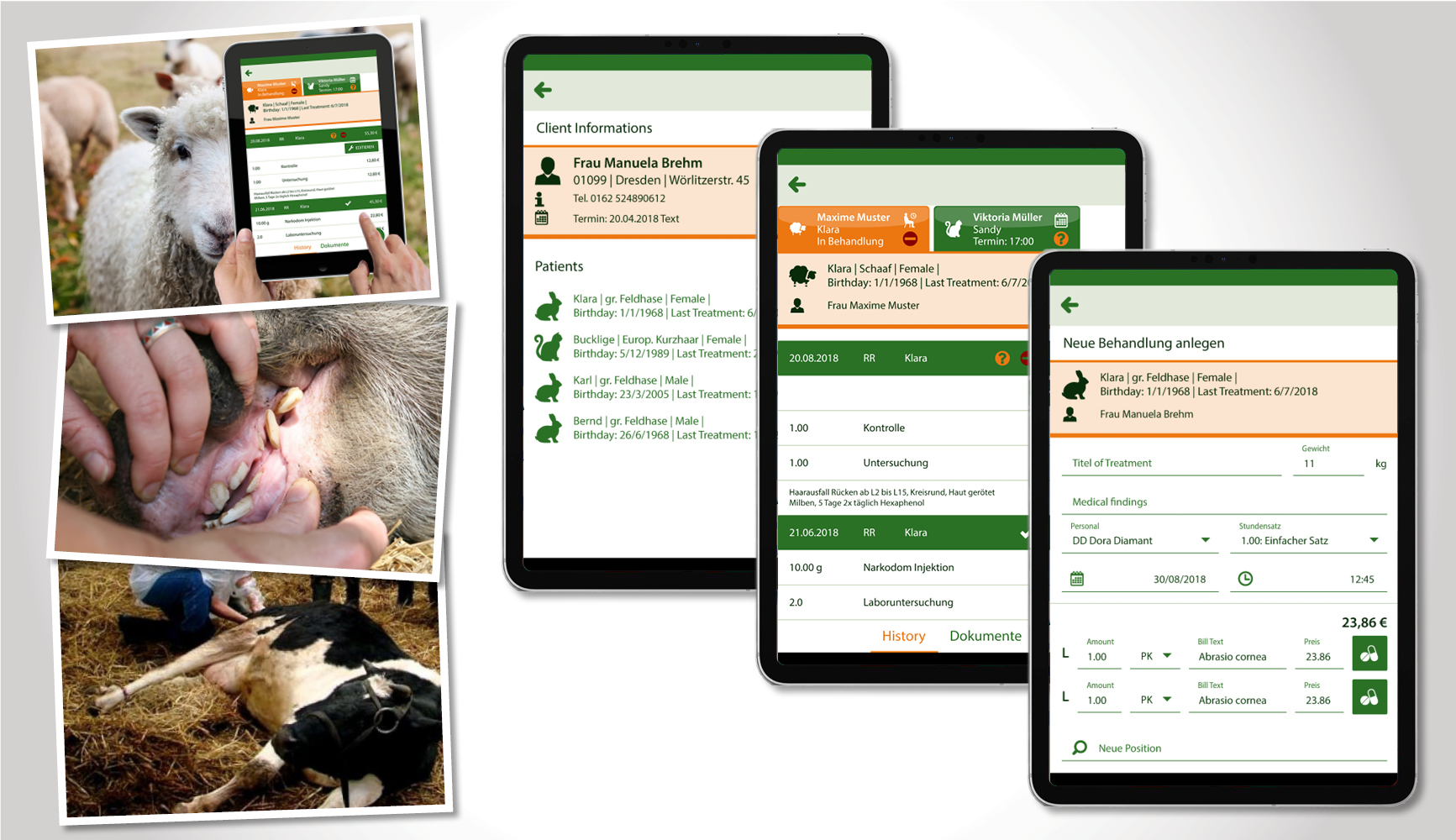 The challenge:
Development and design of an Android app. This is a veterinary software that should make it possible to visit and treat patients on the move, so that, for example, farm animals can also be treated.
The benefit for the customer:
Through the digital solution, users can now also digitally register patients on the move. This has fulfilled an important need of the users and the client can sell its product better.
The way there:
Conceptualisation and design of the solution for Android. The Android apps were developed with the help of Xamarin.
Year:
2019
Performance:
UX Concept
UI-Design App (Android)
Icon Design
Control set design
UI development for Android
Development of the app in C# and Xamarin
Branch:
Veterinary Medicine
Technology used:
Balsamiq
Adobe Illustrator
Visual Studio
Android Studio Projects