In the course of a modernization of machines, fortunately, the software is also modernized. The redesign comes from our pen.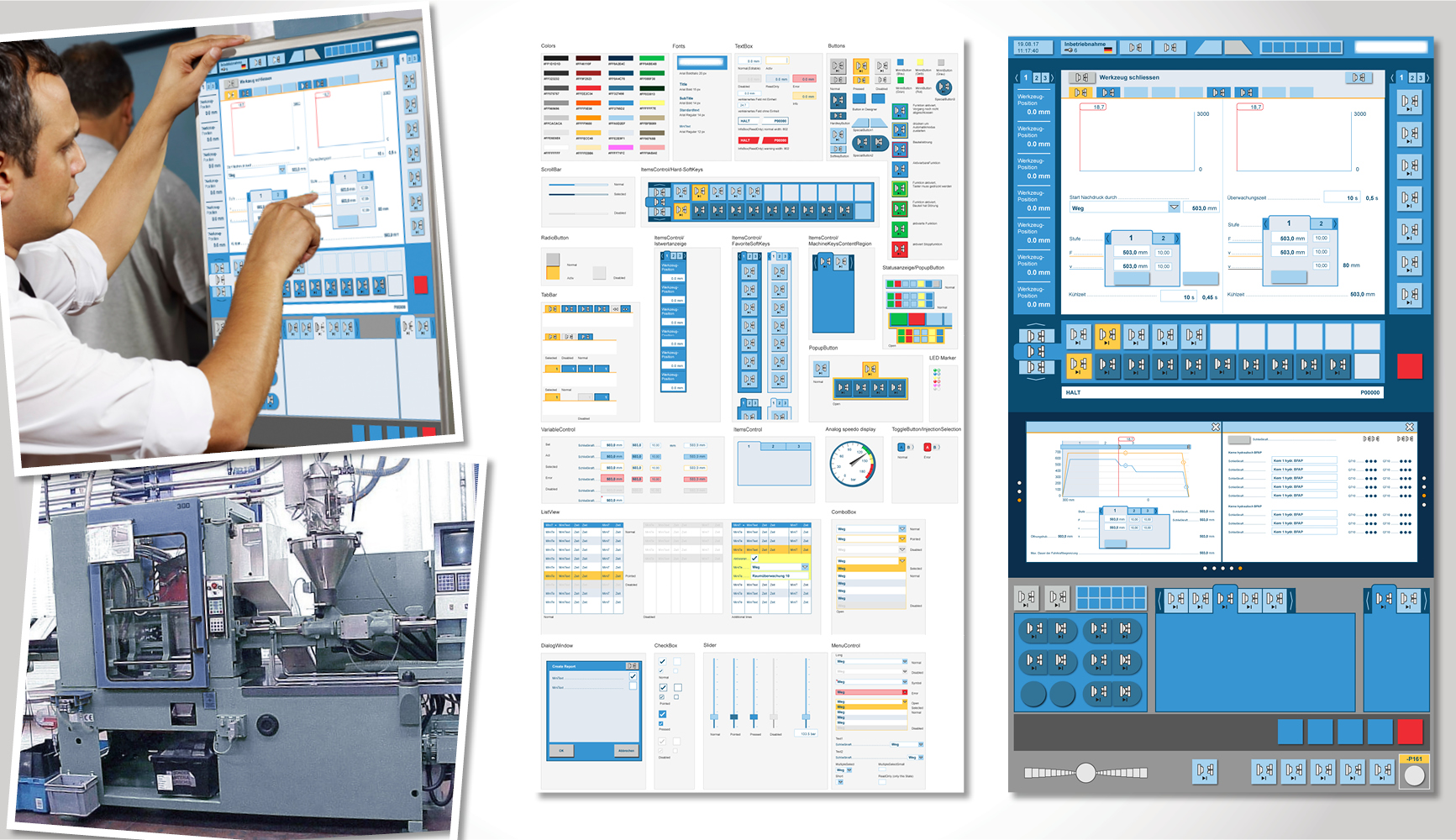 The challenge:
An existing program for setting up injection molding jobs is to be redesigned. It is important not to change the sizes of the individual controls and their arrangement. There are 3 different variants of the interface depending on the device used. 2 themes (Light and Dark) were requested. Furthermore, due to long loading times, the performance should be increased.
The benefit for the customer:
The new design has given the software a more modern look and further gained user-friendliness through the 2 color themes.
The way there:
We designed the interface in a modern way, away from gloss and glow to surfaces. The whole thing in 2 color variations for the desired themes. Then we implemented the design in the customer's solution.
Year:
2018
Service:
UI design for touch screens
Control set design
Theme implementation in XAML
Development support in C#
Branch:
Industry
Technology used:
Adobe Illustrator
Visualstudio 2017