Conception, UI re-design and development in a software for Windows PCs with a modern flat look and future-proof development in veterinary medicine.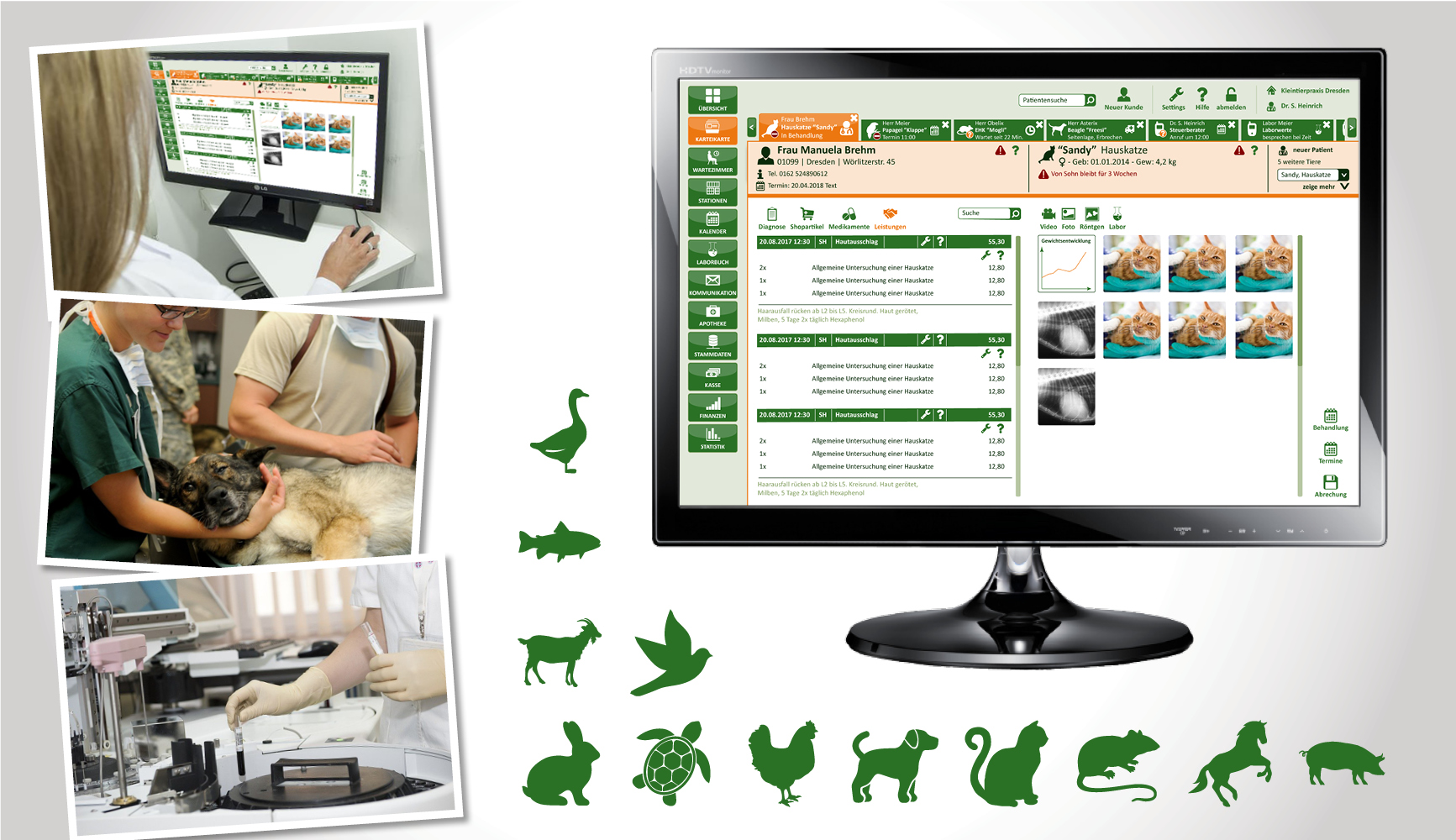 The challenge:
Complete re-design of a complex Windows UI and restructuring for user-friendliness. This is a veterinary software that should facilitate all daily processes in a practice. From patient admission to treatment registration to inventory and inpatient admission.
The benefit for the customer:
The digital solution gives customers an overview of all their daily processes. The most important steps and deadlines are clearly displayed right at the beginning, so that nothing is overlooked. The simplified display of complex processes makes the workday easier. This makes work more efficient. Therefore, the staff can better respond to the patients.
The way there:
The special feature of the software is that the visual appearance is based on conventional patient index cards, so you can have several patient files open at the same time without losing the overview. Over 250 helpful icons were created in the process.
Year:
2017
Service:
UX concept
Prototype
UI-Design for Software
Icon Design
Controlset
XAML Support
Development in C# WPF
Branch:
Veterinary Medicine
Used technology:
Balsamic
Adobe Illustrator
Blend for Visual Studio
Visual Studio