This year's Silicon Saxony Day took place on June 18 in the terminal of Dresden Airport.
Peggy, Simone and Kati were on site with HeireS GmbH as well as the non-profit IT hilft gGmbH and showed besides the extensive HeiReS portfolio (design & development of software, training) our current free IT solutions.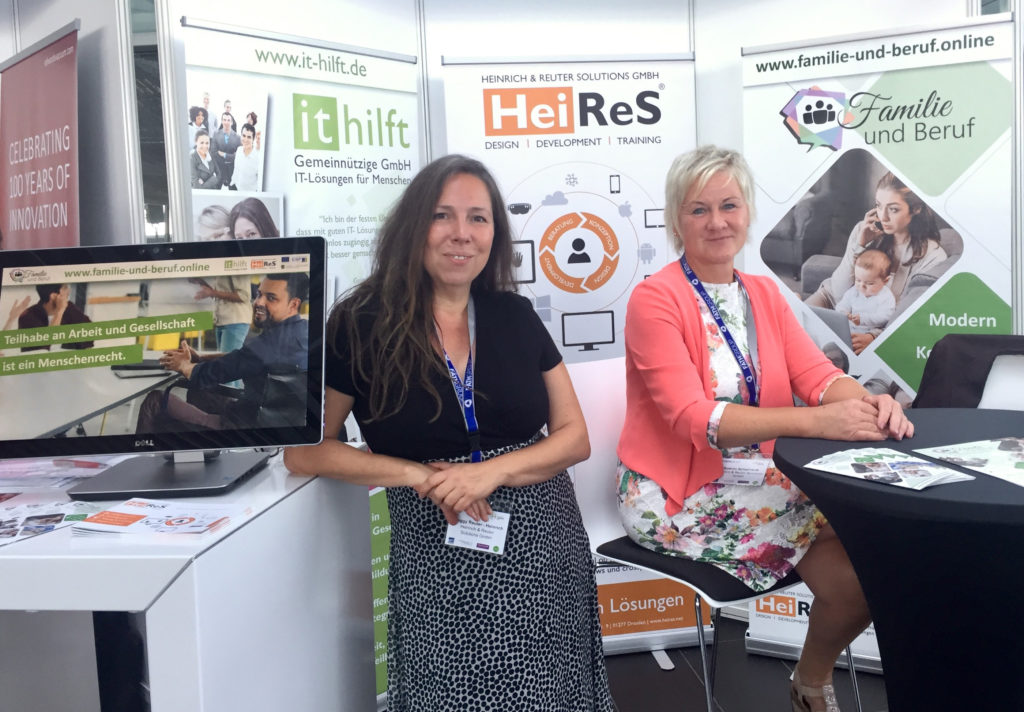 Visitors and participants were able to find out more about "Compatibility of family and career in Dresden" and test it live on the PC. Numerous sections and videos provided compact and intuitive information through contact persons, tips and further links. In addition, a presentation offered an insight into our services – including a system developed by HeiReS called "ConDiSys": This is a customized, multilingual system for companies and administration. It can be used to digitally map any topic on all major platforms (Web, Andriod, iOS and Windows).
All in all, a successful day at the trade fair with interesting discussions.